About Trees & Bees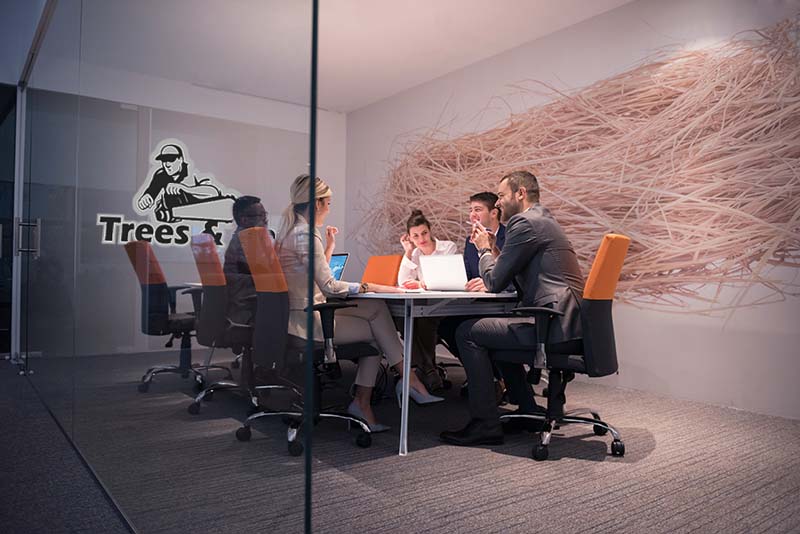 First and foremost, Trees & Bees exists to make the lives of a homeowner or property manager just a little easier. When tree or lawn maintenance and the occasional pest problem are just one of the many things on your plate at any given time, you deserve a company that respects your time (and hard earned cash!). We only have one chance to make a first impression and doing everything possible to ensure that you are completely satisfied is ingrained in all of our employee training. We started as just a small family run operation with a handful of employees that took pride in each and every job. Even though we have now grown to help thousands of people across the country with every type of property imaginable from a tiny house to apartment complexes, we are still family owned and work to maintain that same pride every day.
Hands On Ownership
Matt Taylor has been the President of Trees & Bees since 2011 after taking over from his father Zach who founded the company in 1992. After a great career chasing and achieving his dream of playing professional soccer in Europe, Matt decided to join the family business after hanging up the cleats. Of course Zach insisted that he finish up his degree, but soon after it didn't take long for Matt to take the reigns of the company he helped build while still in high school and part of college. Still an avid soccer player and fan, Matt now has two young daughters to chase around when he isn't pushing Trees & Bees to be the best lawn, pest control and tree care company in the country.
Our Promise To Our Customers
Trees & Bees will do everything in our power to provide the most fair, fully transparent pricing, with clear. Our exterminators will use only safe, environmentally friendly methods. Our lawn and tree care experts will use only safe, environmentally friendly pesticides, and treat your trees and lawn as if it were their own.